Smart line lighting system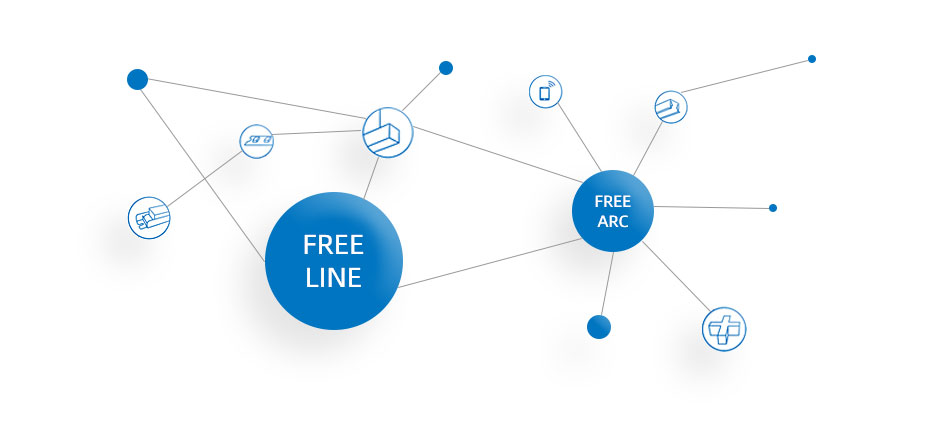 Smart linear lighting system, A linear lighting system based on Intelligent control scheme.
SLLS The system not only covers the design of freedom, simplicity, fashionable, Also contains the intelligent contr for building lighting environment and the lighting environment design of art.
At the same time, the system is divided into two series which is Linear lighting system and Arc lighting system:Free Line series : Can creating a sense of time, sense of space. Free Arc series: Can creating a sense of soft feeling, a sense of freedom. They can strengthening the interior light environment atmosphere
The Birth of SLLS, designed to bring comfortable, bright and artistic charm to the world .
SLLS system
Smart
Internal Dimming Driver

Constant Voltage/Constant Current

0/1-10V、DALI、Push-Dim On/off、IR Control

Wireless access control without adding new wires

Establish overall/partition dimming
Linear
End caps are easy to install and require no screws

Light leakage proof

Modular assembly design

Integrated dimming driver

Quick and easy installation experience
Light
PCB / FPC can choose two models

Constant current can be spliced

Constant pressure can be cut

Efficiency > up to 120lm / W

SDCM <3

Ra> 80,Ra> 90(R9> 0)
system
Multi-angle connector

Flexible sales model

0 / 1-10V, DALI, Push-Dim on/off,IR control dimming

Wireless access control without adding new wires

Establish overall/partition dimming